This time, terrorists interrupted a Catholic Mass in Dablo, separated men from women and children, and murdered the priest and five worshipers.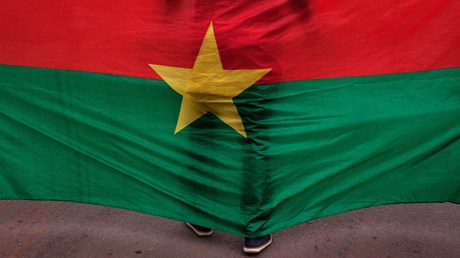 For the second time since Easter, a church in Burkina Faso has suffered a terrorism attack during Sunday services.
This time, the target was a Catholic church in Dablo, where the priest and five worshipers were killed. This prompted a series of déjà vu headlines among global media outlets as the death toll matches last month's attack on an Assemblies of God church in Sirgadji, where the pastor and five worshipers were killed.
The assailants again arrived on motorcycles and interrupted morning Mass. "They started firing as the congregation tried to flee," said mayor Ousmane Zongo, reported Agence-France Presse.
They "ordered the women and children to clear the scene before executing six men, including the priest," and setting fire to the church, reported the Burkina Information Agency.
The landlocked West African nation has suffered hundreds of attacks by jihadists in recent years, but last month's attack on the Pentecostal congregation in Sirgadji was considered the first upon a house of worship. Today's attack in Dablo is now the second.
Burkina Faso is about 60 percent Muslim and about 25 percent Christian (around 20 percent Catholic and 5 percent Protestant).
CT reported last month how the Assemblies of God was reeling from the "new turning point in terrorism" in the nation.
"It's not only the church of Sirgadji that has been attacked; all the values of tolerance, forgiveness, and love that have always led our country have been hurt," said Henri Yé, president of the Federation of Evangelical Churches and Missions in Burkina Faso (FEME), in an April 30 statement. "The freedom of worship consecrated by our fundamental law [the Constitution] …

Source: Christianity Today Magazine