Implications for church leaders loom as Montana reverses $35M judgment and other states continue tightening reporting laws.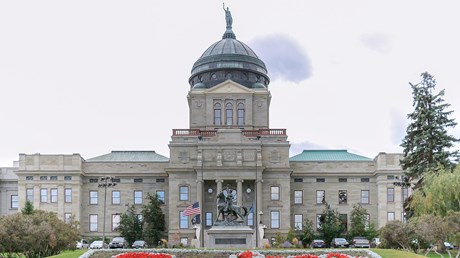 The Montana Supreme Court this week unanimously reversed a $35 million judgment against the Jehovah's Witnesses for not reporting sexual abuse to authorities, saying church representatives fell within a clergy exception found in the state's mandatory child abuse reporting law.
Montana law requires officials, including clergy, to report child abuse to state authorities when there is reasonable cause for suspicion. However, the state's law exempts clergy from reporting when the actual or suspected abuse is discovered in the course of a confidential conversation—such as confession—that is protected by the clergy-penitent privilege.
The high court said in its 7–0 decision that the Jehovah's Witnesses fall under the exception in this case, which involves a woman who had been abused as a child in the mid-2000s. The congregation handled the allegations internally in accordance with church practices.
The ruling overturns a 2018 jury verdict awarding compensatory and punitive damages to the woman, who accused the church's national organization of ordering Montana clergy members not to report her abuse to authorities. Jehovah's Witnesses officials testified "its process for addressing these reports is strictly confidential, notwithstanding the involvement of numerous church clergy and congregants," Justice Beth Baker wrote in the opinion, issued Wednesday.
"Clergy are not required to report known or suspected child abuse if the knowledge results from a congregation member's confidential communication or confession and if the person making the statement does not consent to disclosure," Justice Baker said.
Despite the recent Montana ruling, some states continue …

Source: Christianity Today Magazine