Robert Briggs will oversee the launch of a Philadelphia-based Bible history center and continue to foster partnerships to accelerate global translations.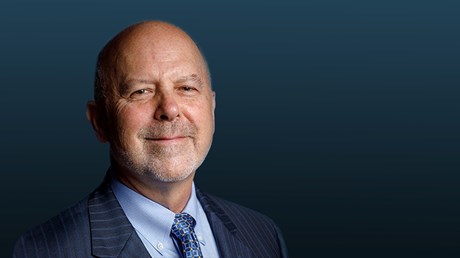 As the new president of the American Bible Society (ABS), Robert Briggs will balance the work of spurring Scriptural engagement in his own country with the ongoing efforts to complete Bible translations around the world.
A 20-year veteran of the ABS and a founding member of the steering committee of Every Tribe Every Nation, Briggs—who was announced as president this week—knows these causes well. He succeeds Bible translation veteran Roy Peterson, who came to ABS in 2014 after leading The Seed Company and Wycliffe USA.
Under his leadership, the society will launch a landmark historical center in Philadelphia designed to showcase the Bible's role in the lives of the Founding Fathers and early American history. ABS itself exemplifies these connections, with John Jay, Francis Scott Key, and Elias Boudinot among its early leaders.
But its work is not only American. The society partners with national societies in other countries to collaborate toward global goals around speeding up Bible translation and access.
"This is deeply embedded in my heart, to be a part of, really unprecedented translation movement that is bringing God's word in the entire globe," he said in an interview this week with CT. "We're watching a revolution happen right before our eyes."
The ministry is also looking at digital packaging, social media, and new platforms to bring a revival of Bible engagement in its own country.
After President Donald Trump posed with the book in front of St. John's Church in Washington D.C., ABS shared a statement about seeing the Bible as more than a symbol and launched a Bible giveaway
"Some of those people were getting Bibles for the first time. That's really …

Source: Christianity Today Magazine