I don't know that I have many answers, but I know what is true and I must keep holding on.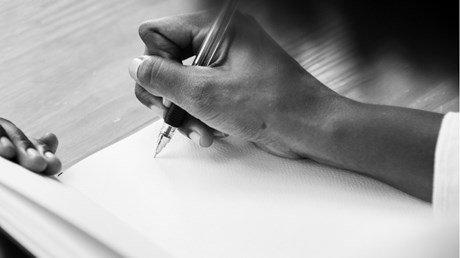 When I was a teenager, my spiritual life was impacted greatly by Jesus Orlando, a Woodstock-style Christian gathering put on by Calvary Assembly of God in a field outside Disney World. Donna, my girlfriend (now wife) and I would join thousands of others to camp out, sing songs, and listen to dynamic teaching. As I became a speaker later on, I've always wanted to speak at such an event, and I talked to Harry Thomas, the owner of the biggest such festival (Creation Fest) about it once.
Harry was just sentenced to prison for child molestation.
And, as I look back, I remember that the pastor of Calvary Assembly resigned in 1981 after admitting to an earlier affair.
I was recently teaching in Manila. I was working through my slides on contextualization and missiologist David Sills was on one of them. I had to edit out his comments, although I explained to the students that I had done so.
He rightfully resigned last month.
Recently, I received an email from a fellow professor at Wheaton, saying,
Having this perpetual, suffocating fog of ick hanging over me day and night because of the new Bill Hybels reports, I am now trying to do research on C. H. Spurgeon and go to look up Christian George's email address only to find he is out of his seminary position as of this summer for a moral failing.
Bill Hybels' writings on leadership have been a central part of my leadership journey. Now, his own church is (again, rightfully) calling on him to repent.
One of my closest friends, and a key part of why I stayed in my denomination back in 2007, is Frank Page. He resigned over a "morally inappropriate relationship."
Of course, these are not all the same issue, but they all hurt.
Heroes and Legends
The Styx song, "Show …

Source: Christianity Today Magazine
Facebook Comments