God's gift to us is the opportunity to touch the nations and be touched by them in a very warm, close, and personal way.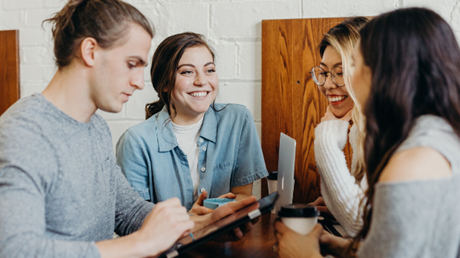 It was an unusual opportunity. A new role, just ten hours a week, had been created at my local church and now it was my job to help our congregation welcome the nations through a ministry to international students.
We began with a small group of volunteers and students. Sixteen years later, in cooperation with other local churches, we offered friendship, practical helps, and Bible discussion groups to more than 1,000 students each year.
These international students were eager to have friends. And they brightened our lives with their ideas and cultures. We learned so much from one another.
Consider some of their stories.
A student from Sri Lanka arrived wearing a cross necklace. When I inquired about it, she quickly responded, "I am a follower of the Christian God." I asked if she had ever read the Bible or knew anything about Jesus. She said "no" but she had been praying to the Christian God and he frequently answered her prayers. She was eager to find out more about him.
Three students from Iraq were grateful for our friendship. In getting to know these guys, we learned they came from the cities of Ur, Babylon, and Nineveh! This prompted many meaningful discussions together.
Another student from China came already eager to serve in the ministry. Her grandfather, several generations back, had been led to Christ and discipled by Hudson Taylor. Her family was still walking with the Lord.
At one sports night in the church gym, a group of students from Saudi Arabia invented a game bouncing a soccer ball from their heads and feet into a basketball net. It was fun to watch and cheer them on.
Welcome parties were held at the beginning of each semester. It was common to greet students from more than 30 countries. …

Source: Christianity Today Magazine
Facebook Comments