What is the most important step in becoming a multiplying church? The first step.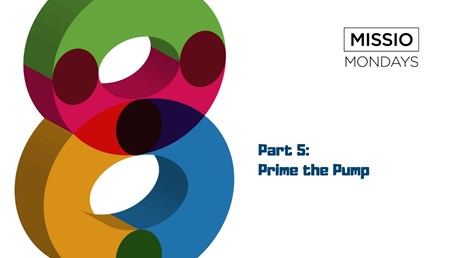 Conversations about church planting often begin with a simple question: "Where do we start?" For many years, it seemed that the majority of churches within North America had few kingdom instincts toward multiplication. Addition seemed to be the only language in which we had native fluency. But recently, many churches are re-embracing their missionary calling found in Scripture and are sensing a growing urgency from the Spirit to lead their churches in the self-sacrificial pursuit of church planting.
Own Your Commission
Take Spiritual Responsibility for Your Jerusalem
Make and Multiply Kingdom Disciples
Live off of Less
Prime the Pump
Send Co-Vocational Teams
Add in order to Sustain Multiplication
Continually Celebrate Kingdom Advance
Probably the earliest challenge for 'would-be' church planting churches is that of finding a capable leader that is called and pre-prepared for the task. In addition to the qualifications for a pastor that is outlined in Scripture, there are also particular qualities that are thought to be unique to church planting pioneers. Often these leaders, when successful, have an observable visionary capacity, an unrelenting tenacity, and an evangelistic zeal and fruitfulness. Such high-capacity leaders are not a dime a dozen in most churches, so the dream of multiplication is often abandoned for lack of leadership.
A Good Leader Is Hard to Find
But before you give up too quickly, there are two ways to produce a pipeline of new leaders. The first, and by far the most effective, requires a long-standing obedience in the same direction. You raise them up from within. Start with the existing youth group, or collegiate ministry, or with those who have recently come to faith in Jesus and set them …

Source: Christianity Today Magazine
Facebook Comments