Leaders must continually evaluate what they can do without.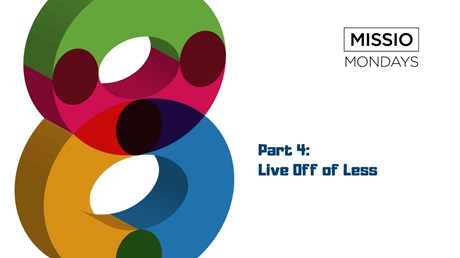 Most marriage and family therapists agree that one of the most common contributing factors toward marital disharmony is directly related to financial pressures within the home. Money does far more than talk; often it ravages.
We should not be surprised, then, when finances impact other areas of life, including the kingdom priorities and plans of local churches. Movement toward multiplication often exposes financial fears about the future as well as poor fiscal decisions of the past. In kingdom life, money does far more than talk; often it takes prisoners.
Some would like to think that financial pressure doesn't shape the missional posture of church leaders. But imagine the pressure on the average North American pastor. There are certain fixed costs required to merely maintain the church facility—not to mention the needed technical modernizations that most assume are necessitated for a trajectory of growth. Then there are the budgetary demands of the plethora of ministries owned and operated by the church. The legacy of the church growth craze results in an ecclesiastical offering of a buffet of programs rivaling the feeding trough at the Hungry Heifer. Nothing particularly exceptional, but what we lack in quality we make up with in volume. And each of our unexceptional sacred menu offering needs cash. Always more this year than last. Sprinkle in a few big events that anchor the church calendar and we've got enormous fixed ministry costs that leave us precious little wiggle room. Finally, we must account for personnel. The upkeep of the facility and the management of the menu requires quality leaders with commensurate financial packages.
What's a kingdom-hearted pastor to do?
The facility exists because …

Source: Christianity Today Magazine